Custom Web Design & Development, Hacker-Proof Hosting

With Web Apps customized for Cities, Towns, Municipalities, Schools, Military, Intranets and more
---
The Joomla! CMS
The Joomla! Content Management System is an Open Source Platform that is used by thousands of developers nationwide, avoiding a custom solution that outside developers may have a problem servicing. Using Joomla ensures your Intranet's core software will be secure and easily serviced by any web design firm in the future. We also load specific Components that improve the Manager's QOL (quality of life) such as Editors and Widgetkits to make editing the site easier.
Find out more at Joomla.org
---
Front Page Design
The front page of your website is the most important part, responsible for introductions, instruction and directions to popular destinations in a concise, entertaining format.
Our development team includes graphic artists, marketing experts, content writers and millennials to stay relevant to every audience. We build more than just websites, we build online presence, reputation and online marketing strategies.
Typically, your front page is designed with easy to navigate Mega-Menus, top slideshow, services / department shortcuts, recent news, upcoming events, links to pay bills online and anything else your visitors require.
Every aspect of your front page can be easily edited, pictures updated and auto-updates news and events. Banners, mobile apps, pop-up alerts, recent documents, the only limit is your imagination.
---
Advanced Menu System
Joomla's Menu system is far superior to many other CMS systems. With an easy to use interface, you can choose which menu to place a new link, choose the type of link from a dropdown list, user access level and even the "permalink".
We will setup all the menus and menu items you'll need such as employee resources, documents, forms and quick access items, and show you how to add, remove or change menus.
---
JCE Editor
JCE makes creating and editing Joomla!® content easy. JCE adds a set of tools to your Joomla!® environment that gives you the power to create the kind of content you want, without limitations, and without needing to know or learn HTML, XHTML, CSS...
Office-like functions and familiar buttons make formatting simple
Upload, rename, delete, cut/copy/paste images and insert them into your articles using an intuitive and familiar interface
Create Links to Categories, Articles, Weblinks and Contacts¹ in your site using a unique and practical Link Browser
Easily tab between WYSIWYG, Code and Preview modes.
Create Tables, edit Styles, format text and more...
Integrated Spellchecking using your browser's Spellchecker
Fine-grained control over the editor layout and features with Editor Profiles
More About JCE Editor
---
Advanced, Easy-To-Use Widgets
Our websites come with a program called WidgetKit. This suite of widgets include Slideshows, Galleries, Accordion lists, Menu Links and much more. All the effects, galleries and slideshows on this site is powered by WidgetKit. We will program all the Widgets you require.
We also program Quick Access Links to post news, add documents or access protected areas, and program it to display them on the right or left side of every page. Admins can easily add, modify or delete these links right on the page with our Editor Overlays.
Explore Widgetkit
---
Document Management
DocMan is a powerful document / file management solution for Joomla. Manage documents across categories and subcategories, allow certain users to upload, download or edit documents. Store documents either locally or remotely and prevent direct linking using our build-in anti-leech system. All from within an intuitive and simple to use administration interface. DocMan makes offering downloadable documents and files on your Joomla site a breeze!
More on Docman
---
Reports, Minutes & Agendas
Our DocMan Document Manager comes pre-programmed with your custom categories, ready for you to upload meetings, agendas, reports and minutes.
Customized User Access Levels control access to categories, or individual documents. DocMan is a 5 Star Rated App.
---
Calendars and Event Management
JEvents is a well known and loved Events Calendar / Management solution for Joomla. JEvents provides a full events and calendar solution, showing your events in listings or as a visual monthly calendar view. Create complex repeating events or single events, repeating event exceptions, importing and exporting of calendars, a sophisticated layout editor for event detail, event calendar, upcoming event list and even event creation pages.
JEvents Docs & Demo
---
User Access Levels
The most important aspect of your Intranet will be User Access Levels. Joomla! CMS has a powerful native User Access system, allowing for custom User levels. Access Levels dictate what 'Groups' can see.
Control Over Who Sees What
We will setup all required User Groups, and create sample Widgets, Articles and Navigation for each group, where applicable.
Groups can include Staff, Supervisors, Directors, Departments, Managers, Editors, Admins and any others you desire.
Groups can also be added, deleted or modified at any time.
---
GeoIP - Display Content to Specific Areas
Want to show certain content to only one state? How about a zip code, zip range or even a country? Geo-IP is the solution
GeoIP is used by many websites to show or hide specific content to (or from) regions, countries or zip code ranges, quickly and easily. Combined with the Access Level controls of Joomla, you can accomodate any number of situations from weather alerts to regional news, employee-only content, regional photos, Map & Directions to nearest location, the possibilities are endless!
More About GeoIP
---
Searchable Contact Directory
Contact Enhanced is an advanced Contact Directory for Joomla, giving your Contacts and Contact Forms more options, easier search, better navigation and more visibility options. CE has unlimited categories, custom access levels and customizable themes to ensure a professional look. Easily add and manage your contacts, even includes Import and Export tools to make bulk edits!
Each Contact page includes image, description, custom links (optional), even Map & Directions if you need it. Create separate Directories for Office Locations, Staff, Vendors, Donors, Board Members and much more. Access Control can also applies to Contacts and Contact Categories.
More About CE
---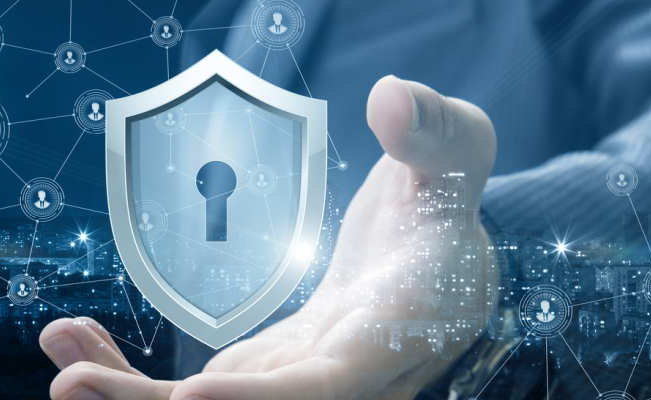 Site Security & Maintenance
Admin Tools is a powerful suite of tools to protect, maintain and optimize your Joomla or WordPress CMS.
Maintain
Optimise your database tables, clean your temporary directory, or perform any of the countless other daily maintenance tasks with a single click.
Protect your site
Our Web Application Firewall protects your site against the vast majority of common attacks.
Watch. Sniff. Catch.
Our File Change Scanner monitors your site's PHP files for changes. If something changes, it will let you know, even tell you which files might have been hacked.
Automate it
Automated options let the most useful maintenance operations run automatically.
---
Crowdfunding & Donations
JGive is a powerful crowdfunding extension for Joomla to create fund-raising projects, accept donations or Investments, and keep donors updated on the project's progress.
Whether you need to raise money for city projects, causes, charities, business ventures, special events or non-profit fundraisers, we'll show you how to to do it with ease.
---
Alerts and Annoucements
A responsive, feature rich Joomla! modal box, PopUpAholic is the fast and easy way to display news, alerts and information to your visitors without triggering 'pop-up blockers'.
Options:
Responsive or Static Box: Choosing 'Responsive Box' will allow your popup box to fit into any screen size (desktop, laptop, tablet or smartphone). Selecting 'Static Box' will bring up Width & Height options that you can set to your popup box needs.
Set Box Timer: Adjust this setting to pre-select how long the popup box will show on page load. The higher the value the longer the popup box will stay active.
Cookie expires in: No Cookie Session, Day(s), Hour(s), Minute(s). Adjust this option to your specific needs.
Set Cookie Time: If above option is set to Day(s), Hour(s) or Minute(s) this option box will display. Here you enter a time value based on your selection above.
Delay Popup on Page Load: If No, your popup box will 'popup' once the entire page finishes loading. If Yes, a new option box will show allowing you to set how long of a delay there will be before 'popping' up.
Get box data from: The 'Above Custom HTML' will render everything you entered into the editor. Selecting 'External file' will allow you to import an external HTML file from your server path (or any other server path), embed a video from YouTube, a Google map, etc. to use in your popup box.
---
Site Search
Joomla! CMS has a powerful site search engine that includes an Auto-Discovery dropdown as you type. Components such as Docman and JEvents come with plugins that integrate into Joomla! search.
Result Description: This option controls whether search results should be shown with descriptions.
Description Length: This option controls the maximum character length of the search result descriptions.
Result URL: This option controls whether search results should be shown with URLs below the description (if enabled).
Advanced Search: This option controls whether the advanced search options should be shown.
Expand Advanced Search: The advanced search options are contained in a collapsible container.
Date Filters: This option controls whether the date filters should be shown in the advanced search options.
Result Labels: This option controls whether search results should be shown with Labels.
Highlight Search Terms: This option controls whether search terms should be highlighted in search results
---
Employee Intranets
Need a place for employees to collaborate, share documents or get News? Our government sites all come with an Employee section, accessible only to logged-in authorized users.
These Intranets come standard with front page News, Announcements, frequently accessed area links, with various Widgets to display this information in a concise and entertaining way. Slideshows, grid layouts, Easy Navigation and even Map Widgets come standard with our Intranets.
---
Backup and Restore
Akeeba Backup is the most widely used open-source backup component for the Joomla! CMS. Akeeba Backup creates a full backup of your site in a single archive. The archive contains all the files, a database snapshot and an installer similar in function to the standard Joomla! installer. The backup and restore process is AJAX powered to avoid server timeouts, even with huge sites.
Backup just one click.
AJAX backup (full site and database, just files or just certain files, database only) and restore the site.
Fast PHP engine backup.
The ability to exclude specific files and folders.
The ability to exclude specific database tables or their contents.
"Kickstart" restore: restore without unpacking backup.
More About Akeeba Backup
---
Secure Managed Hosting
Hacker Blocker Hosting is the first and only Hosting service that protects our clients from millions of verified hackers, spammers and bots, making your website invulnerable to their attacks.
Hacker Blocker Hosting uses proprietary technology to block millions of reported and verified hackers, spammers and bots from our hosting servers - without blocking real traffic.
Our system detects new attacks on our clients and updates our Firewalls every 5 minutes. See more about Hacker Blocker
---
Trig Web Design specializes in government web design and website redesign services for states, cities, towns, villages, counties, park districts, public schools, fire departments, police departments and other municipal organizations. We have the experience and know-how to build or rebuild any sized website, from simple websites to complex database websites, with over 9,500 web applications to make your website do anything you need it to. Need a contact directory? E-commerce section? Social Networking? We have an app for that.
We can also create non-public websites that operate on a MAN / WAN such as military bases, and have extensive experience in encrypted networks, member-only access sites and multi-tiered access levels for any sized website. No project is too big or too small, and our designers are the fastest in the USA; with delivery times that are more than half of other government web design companies. All work is done in-house by certified designers, we never outsource.
---
Specialties Include:
City, town & village Government Web Design
Federal Government website redesign
Municipal website development
Public School website design
Police / Sheriff website design
Chamber of Commerce website design
State and local travel and tourism projects
Fire Department website design
Office of Public Safety website design
Public Safety and Corrections Agency
State and City Parks and Museums
Intranets (with user login access)
Data Migration
MS SQL Certified | MSDN | MySQL Experts
MAN / WAN / Encrypted Systems
Military Website Development
Encrypted and Secured Communications
Trig Web Design understands the difficulties in Government Web Design, and has the experience and know-how to create the best website for your agency. We are experts in computer technology, encrypted systems & networks, and Cyber-Security. We are Microsoft Certified Professionals, and SQL / MySQL database experts.
---
Questions? Feedback? Contact us at (866) 570-1003 to talk to a web developer about your needs.
You can submit your bid request to
This email address is being protected from spambots. You need JavaScript enabled to view it.

or request a demo.
---
Trig Web Design, LLC is a New Hampshire corporation registered as a SAM government reseller, DUNS# 078493008